To wrap up our unit of fire safety, my class and I walked down to the volunteer fire department. It was a really nice day for a walk. The fire department is only 5 blocks from the school. When arriving at the fire department, we took some class pictures. Don't we all look so cute in our new class shirts? (Okay, I know you guys are sick of hearing about them..) Oh, and if you are wondering..every child got a shirt..Some just didn't wear theirs for some reason...
The firefighter, talked about fire safety. Talked about the truck and the clothes they wear when fighting fires. Then they took every student for a ride around the town. They got to honk the horn and turn on the sirens. The kids were so very impressed.
After riding around the town, we came back to the school to grab some lunch and some much needed playing time.. Then the fire truck came back to our school and parked in front of our building so that I could take some more pictures..
These kiddos just thought they were so cool. Some of them were really posing. I got some great pictures that I know the parents are going to love...
Look what caught my eye.. I am thinking this was a major expensive fire truck.. Who knew they had Benz- firetrucks. My kiddos were riding in style..
For some reason every child left my classroom wanting to be a firefighter! I wonder why.. These pictures were so funny to take.. The hat and jacket were so heavy.. The kids were having a hard time holding their necks up...
I think my kids have a pretty good grasp on fire safety. They learned to get out and stay out. When there is smoke, get low and go. Stop, Drop, and Roll. Firefighters are our friends. Even though they have a mask on they are there to help us. Call 911. They all know the number but the majority of them haven't mastered knowing the number 9.
Umm
, this might be a problem..
lol
.
Please pray for me today. It is the big Halloween Party and my aid took off. Ugh, Our first party of the year and I am flying solo.
I am making a DVD right now to showcase the Fire Department Field Trip. The parents that come to the party will love seeing all the honorary firefighters.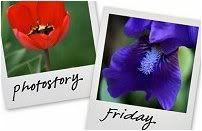 Hosted by Cecily and

MamaGeek
HAPPY HALLOWEEN!!! May your candy bags be full and the calories not count. I hope you all are surrounded by those you love on this fun and zany holiday..!!