A parent sent popcorn balls to school for her child's snack day. I was so very excited because Popcorn Balls brought back great memories to me.. My aunt made the best popcorn balls ever. I was hoping that the kids enjoyed them as much as I did when I was there age... But there was a huge problem. These things were as hard as a rock and tasted nothing like I remembered. I reluctantly passed them out and began to take pictures of all the hilarious faces they were making as they tried to eat these rocks.. their teacher gave them.. One of the said, "Silly Teacher, this isn't funny, I am hungry."
Okay, so far so good. Not to many problems going on right?
Then it started to get a little harder. Look at their scrunched up noses and squinty eyes. They were seriously trying to get a good bite... It just wasn't happening..
I haven't laughed so hard in such a long time.. I loved how hard they were trying to eat these things I really talked up.. I told them how much I loved them when I was a little girl.
We ended up throwing the popcorn balls over the fence.. I am sure the squirrels were happy.. If they didn't break their teeth.. I pulled out the ever faithful graham crackers and all was right with the world again..
This isn't the first snack catastrophe that I have had in my classroom.. One month not everyone sent snack so I went to the store to refill the snack cabinet.. I picked up a jar of pickles. I thought that would be fun.. You know that big ones you get at the movies.. Well one week when we were studying the letter "P" I pulled out the pickles and my aid began wrapping them in napkins and passing them out.. One kid yelled,
Yowee
Teacher, these are hot! I thought he was just
disappointed
we weren't eating
oreos
.. I said, "No they are not, sit down and eat your snack." Then all the kids starting saying teacher these are so hot. I looked at one little guy and his eyes were watering. I picked up the jar and lo & behold, in the smallest print I had ever seen the words
very hot
were written above Dill Pickles.. I felt so horrible..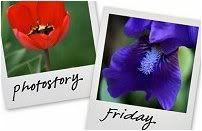 Hosted by Cecily and MamaGeek
Today is the last day to enter my Pay It Forward Giveaway..
To enter click HERE
!